Valley Dermatology, LLC, Waynesboro, VA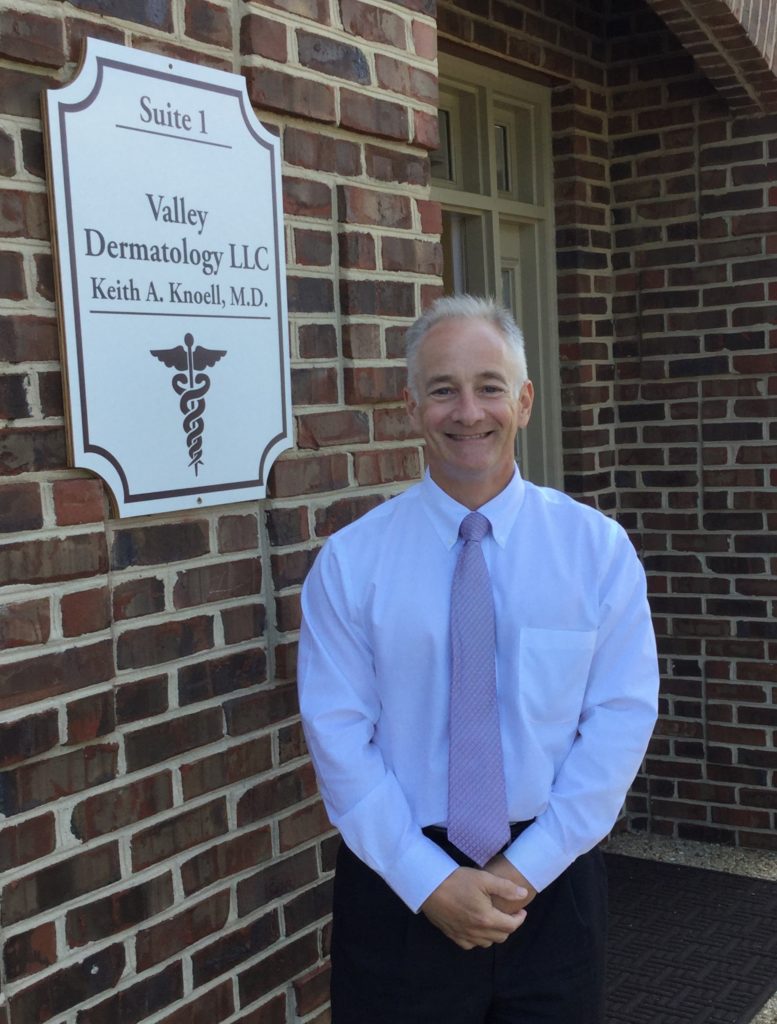 Keith A. Knoell M.D., FAAD
Dr. Keith Knoell has been a practicing dermatologist in the Shenandoah Valley for over 17 years. He is certified by the American Board of Dermatology. Dr. Knoell completed his dermatology training at the University of Virginia and is a graduate of the Robert Wood Johnson School of Medicine at Rutgers University.
His primary fields of interest are medical dermatology and cutaneous surgery. He is the author of more than 20 scientific research papers, two U.S. patents and has been the recipient of numerous honors and awards in the fields of basic science and medicine. He is on the consulting staff at Augusta Health.
In his spare time, he likes to travel, ski and golf. It is his continuing privilege to provide dermatology care for patients in the Shenandoah Valley.
Dr. Knoell was voted one of the best dermatologists in central Virginia by Virginia Living Magazine for 2012, 2014, 2015, and 2016.