Marilyn A. Johnson, CMA, AAMA, Practice Manager
Marilyn, better known as "Mare," relocated to Waynesboro along with her husband and two children, from Chattanooga, Tenn.
After returning to school and completing the necessary requirements for becoming a medical assistant, she obtained her certification through the national AAMA. She has been a member of the Virginia State Society of Medical Assistants for over 20 years.
Marilyn has worked over 26 years alongside physicians in the Waynesboro and Staunton communities. It has been her pleasure to work in the dermatology setting for the last 21 years as part of Dr. Knoell's clinical team.
In her leisure time, Marilyn loves to travel as well as sing in her church choir with her husband. It has been rumored that she truly has a love affair with shoes, and her belief that she can do all things through Christ, who strengthens her.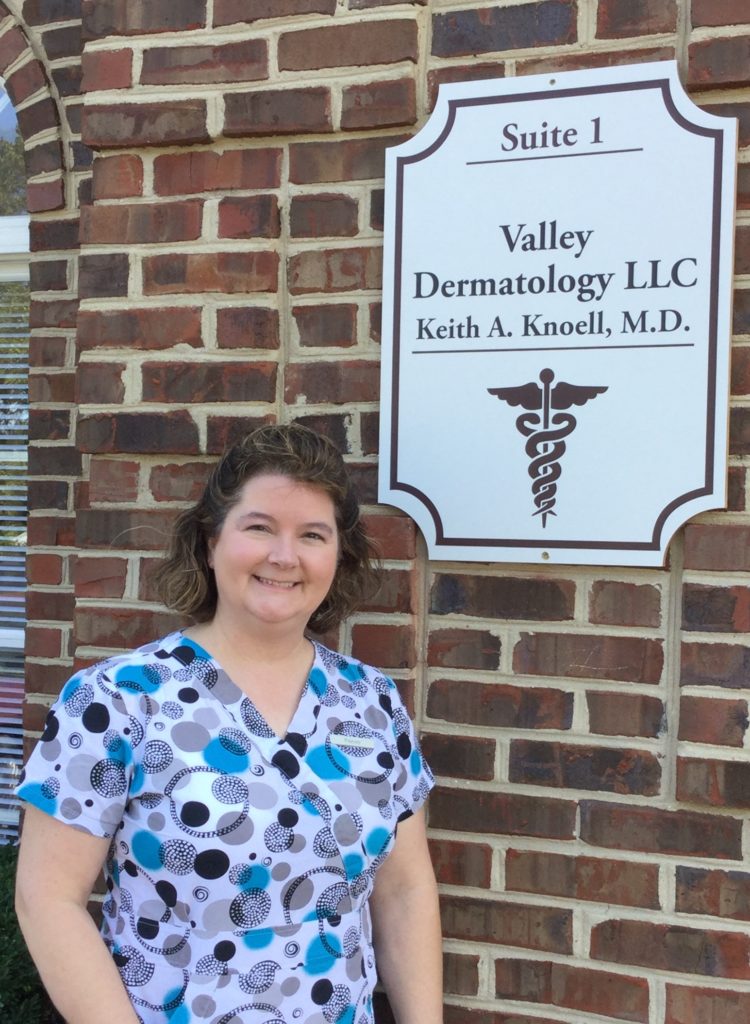 Pansy Reed, LPN
Pansy has been working in the Shenandoah Valley as a nurse since moving to the area in 1998 from East Tennessee.
As a melanoma survivor, she knows the importance of good skin care and sun protection and loves working with patients to inform them of the dangers of the sun.
She loves spending time with her husband and three daughters, along with her son-in-law.
Traveling is something she enjoys, and would love to do more of. She is also an active member of her church and a leader of the youth group.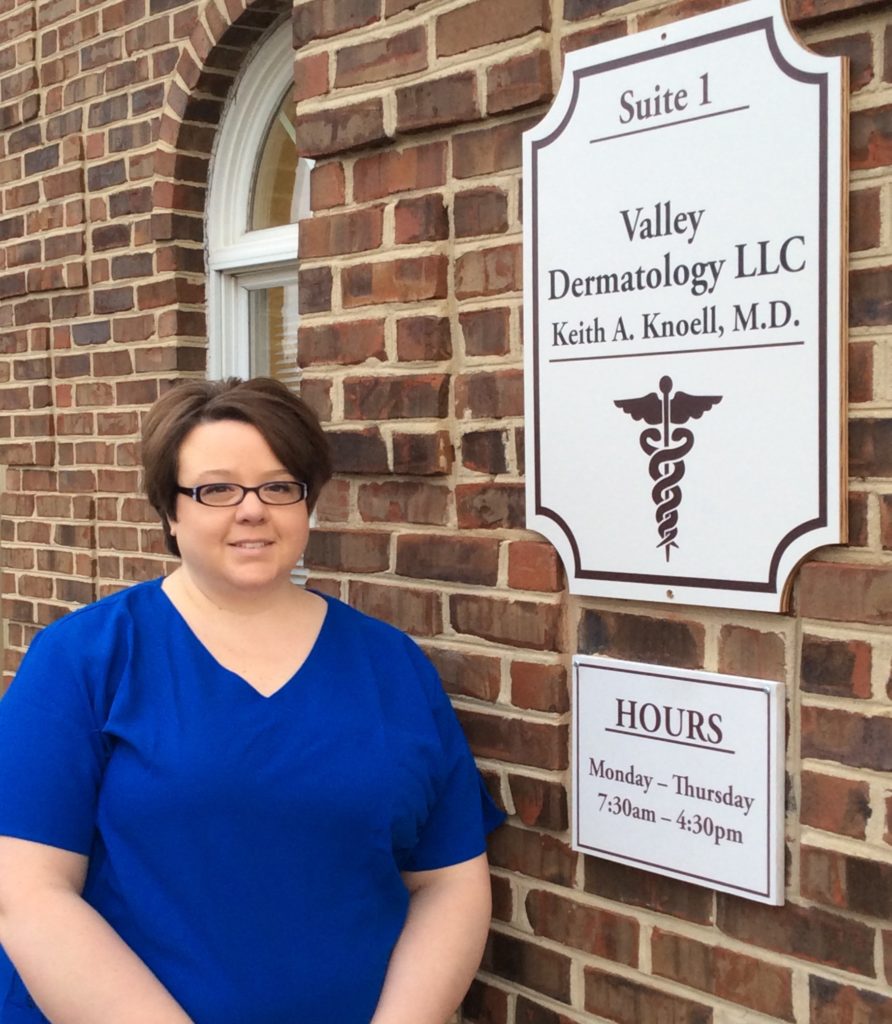 Jennifer Brooks, CCMA
Jennifer has lived in the Valley the majority of her life, along with her husband, Ray, and three sons, Cody, Madison and Will. Included in her family are two cats, a dog, a fish and a rabbit.
In her spare time, besides spending time with her family, she enjoys reading.
She was worked in the dermatology field for over 12 years and brings with her experience in coding, billing, front office and clinical.
At Valley Dermatology, you will find her primarily in the front office, but she helps out in the clinical area as well.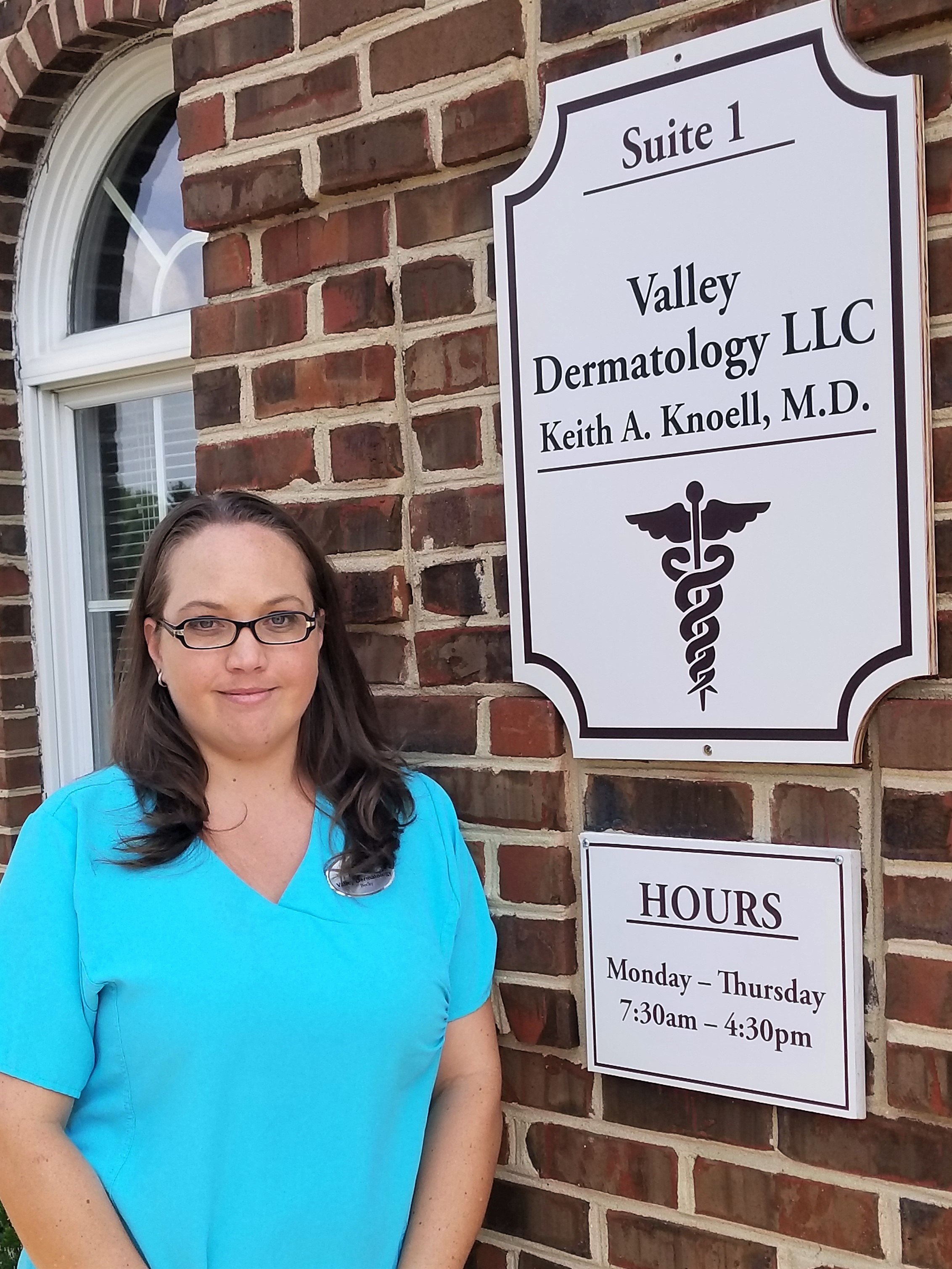 Rebecca (Becky) Bryant, CPC, CCMA
Becky was born and raised in Northern Virginia, and moved to the Valley in 2006. She currently lives in Waynesboro with her husband, three children and two dogs. Becky enjoys playing church softball, spending time with family and friends, and is an active member in her church.
As a certified professional coder, with 12-plus years experience, you will find her handling all of the insurance and billing needs for the office. Becky is a member of the American Academy of Professional Coders and a Certified Clinical Medical Assistant.
From time to time, you may also hear or see her helping out the front office receptionist or clinical area when needed.
Becky brings an incredible skill set to our office, a caring touch, and is truly a "jack of all trades."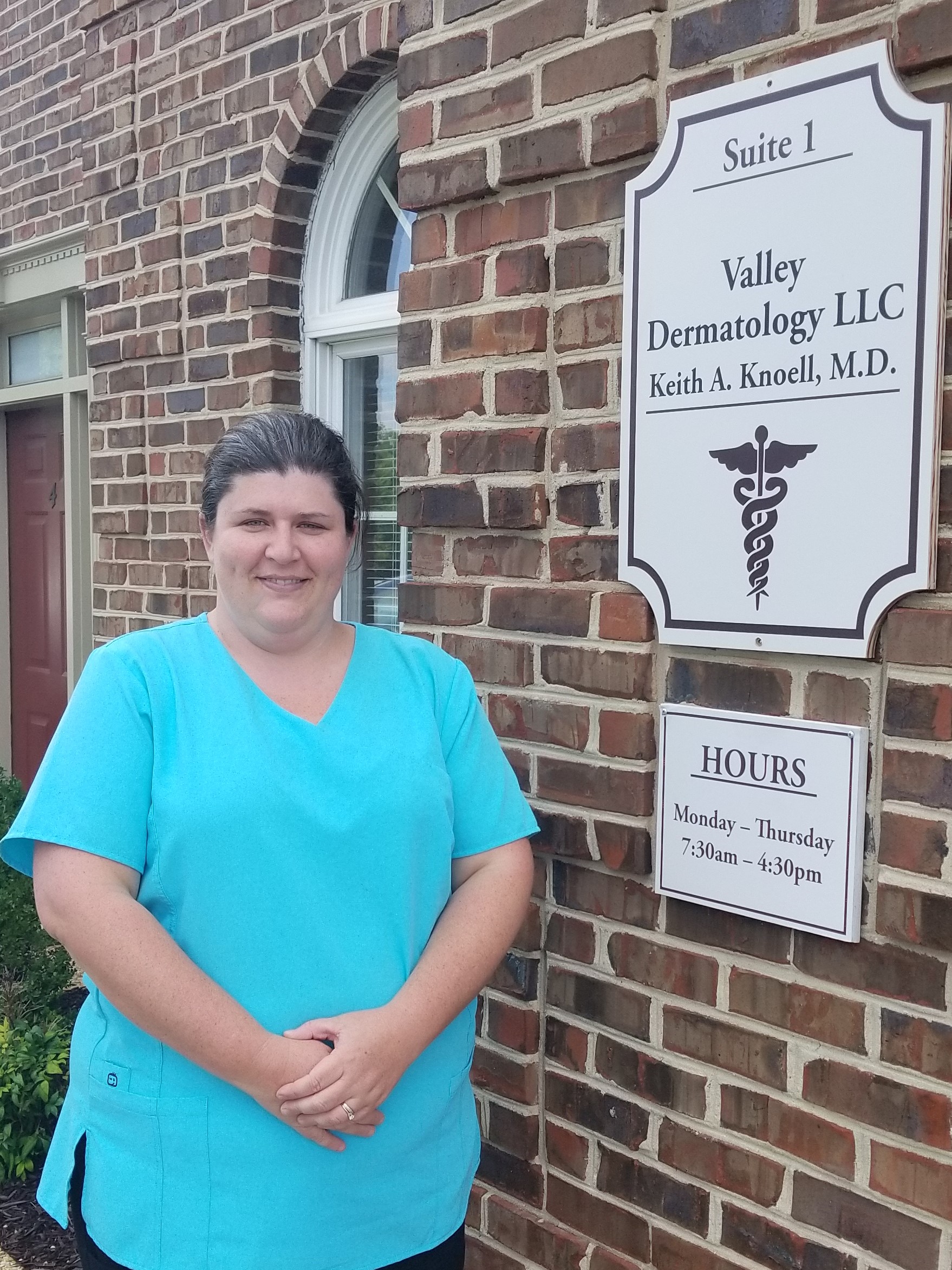 Amy Waybright, CCMA

Amy Waybright is a native of Waynesboro.  She is a 2002 graduate of Bridgewater College with a B.S. degree in biology.  Amy has been married for 12 years to Brian.  They have three girls McKenna, Natalie and Mallory.  The family enjoys their annual summer vacation to the Outer Banks, which they consider their second home.